Message from the Head of School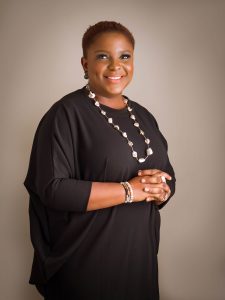 It is a privilege to welcome you to one of the truly outstanding Christian schools in Abuja, Nigeria. Since SafeHands Schools opened in 2013, we have made steady progress towards establishing ourselves as the school of choice for over 200 students in Abuja
Those that already know our school will be aware that this success has been achieved through the persistence and hard work of our entire SafeHands Schools Family (teachers, students and parents). The attitude and environment of this school is one which always strives to achieve excellence and never settles for anything less. It is exactly this attitude that we aim to instill in all our students with everything that they do.
Whenever a student comes to our school, we make a commitment to provide them with a transformative learning experience.  The Humans of SafeHands (our staff) work collaboratively with parents to strengthen our caring community where all our students can experience success and develop a love for learning.   We aim not only to have students going to the top secondary schools but also to develop a lifelong passion for learning and a genuine interest in the world.
Our strategy as a school is to ensure that all of our students achieve their full potential academically, spiritually and socially, beyond personal expectations and prior attainments. It is paramount to us as a school that our students experience an outstanding and enjoyable education and are able to sustain the life of their choice whilst making positive contributions to their community.
Our educational strategy and relentless pursuit to continually improve our offering are what drive this commitment.  We place particular emphasis on the standard of teaching throughout the school as this is the area that is proven to have the largest impact on a child's progress.
Please do take your time to browse through this website so that you can appreciate what our school is about, our mission, vision and our culture. It is an exciting time and an honor for me to be part of this dynamic school and I hope that you are interested in being a part of our family.
Welcome to our school.
With warm regards,

Oluwatosin Oladipo (Mrs O),
Head of School
Appointment with the school will give you and your child an opportunity to know more about the teachers and views about the classrooms